So last month, I became the lucky owner of
this fine Disco 1
. Thanks to
@lunchbox
for connecting me to his friend and for the work done to the truck before I got my grubby hands on it.
First order of business, take stock of what I just bought.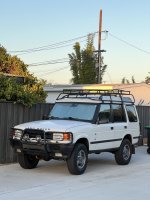 It really is super clean. For one, that Safety Devices rack is just beautiful, the paint is mostly in tact, and the rust is, well, mostly non-existent...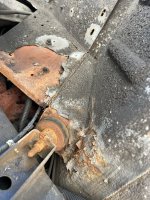 For a vehicle that spent, what?, one winter in St. Louis...this isn't so bad. But for someone used to California vehicles, this is a lot more rust than I was hoping for. Either way, it's all surface and won't be too painful to clean up.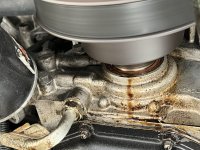 The engine looked really good, but the front main seal wasn't happy. Nor was the IACV. More on that later...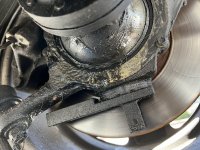 Oddly, despite the hubs just being done by Lunchbox, this one is leaking profusely. Turns out that this was the fine work of GLB Motor Works in Richmond Heights, MO. For those of you that live nearby, avoid that place at all cost. They:
"Serviced" the IACV by resetting the ECU, but forgot to plug the damn thing back in
"Serviced" the rear diff, but left the fill plug loose so it leaked constantly
"Serviced" the already serviced hubs and made a mess of things
When I got the vehicle, the previous owner had already warned me the idle would be rough at start up, but would smooth out over time since GLB "fixed" the issue. Unfortunately, things only degraded and the vehicle would stall regularly if you took off too quickly.
So after having found that the IACV wasn't even plugged in, I connected it to the harness and reset the ECU with the GEMS Utility app.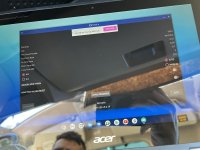 Those values don't look right. Good thing we're going back to square 1.
Of course, in the great state of California, you can't pass the "functional" Smog test without your readiness flags set. So im still waiting for those tests to complete. I have the procedure, just haven't had the time to knock it out fully.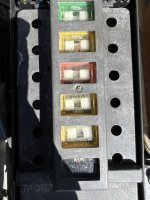 I should probably swap those fusible links out eventually. They're looking a bit corroded.
Last edited: