Hi all,
Up for sale is my willow green 97 D1 SE7 with <128k miles and tons of maintenance and upgrades in the last 6k miles including a full engine rebuild and 4.6 stroke. I have owned it All work was completed by myself (besides engine machining and cam bearing replacement). I have owned it since 2014 after selling an upgraded 04 D2. Shortly after buying it, I suspected a leaky head gasket and decided to do a full rebuild and stroke at 125,200 miles. It runs great with literally no leaks, smoking, or any mechanical issues. A/C and heat work great. Reason for selling in non-use. I have many other projects and barely any time with two little ones and a new job. I need to clear some space, and let someone who will enjoy it take ownership.
Has ZERO rust, all its life has been spent in the south.
Here's a list of what's been done over the past 6k miles.



Drivetrain:
-Full engine rebuild with used (machined) 4.6 crank/rods and new OEM 4.6 camshaft. All new bearings, seals, and gaskets. All work completed by me besides machining and cam bearing installation. Runs great, no leaks or smoking.
-New fuel injectors, fuel pump assembly, fuel regulator, clutch fan, thermostat, water pump, NGK plugs and Kingsborne 8mm wires, Crank sensor, oil pressure switch, belt tensioner
-Radiator professionally cleaned and pressure tested
-Transmission filter and fluid changed. Shifts great, no issues. Transfer case fluid changed
-Front and rear
Detroit
Truetrac
diffs installed
-
Tom Woods
front driveshaft
-QT diff guards
front and rear
-
Mean Green
alternator installed
-Autocraft Gold battery with 3y free replacement warranty installed 7/2/19
Exterior:

-ARB
winch bumper with Badlands 9k winch with winch remote
-Rock sliders with step (can't remember brand)
-XJ Jeep Cherokee snorkel (kind of regret this one, but it works well)
-Paint is ok with some buffable scratches and one dent from a golf ball that is pictured. Hood is faded and plastidipped.
-Comes with fifth wheel and tire (brand new Maxxis Bighorn 255/85/16 tire) and wheel cover (all not pictured)
-
Terrafirma
D1 specific fender flares included, but not installed (see pic). Some fender cutting has already been done to fit these.
Suspension/Brakes/Tires:

-OME
2" lift
-
Lemforder
front and rear sway bar bushings and ball joints
-Replaced rear upper A-arm ball joint and both upper bushings
-Front and rear slotted brake rotors
-New front and rear brake pads
-(5)
Maxxis Bighorn
255/85/16 tires
Interior:
-No rips or tears, headliner in place
-Aftermarket flip up stereo with 7" screen and back up camera installed
-Custom Kenwood component speakers installed in rear door with tweeters overhead (see pic)
-JVC speakers in all other locations
-Ultragauge installed above ash tray for convenience (see pic)
-Oil pressure and Transmission temp gauges installed (see pic)
Possible issues:
-Cats are deleted with poorly welded in dual glasspack mufflers (actually not loud, sounds decent).
I am including cats
that can be welded in if needed (see pic)
-Sealed the rear sunroof from the top when I first noticed it starting to leak.
-Rear step sags
Like I said before, I need the room so I'm now asking $5500 firm. I have WELL over twice that into it. Would make a great trail rig or even daily for someone who will use it. I apologize for the interior pics being dirty. It will be cleaned before the new owner takes it.
Let me know if have any questions. I'm located in Hoover, AL. Clean title in hand.
Matt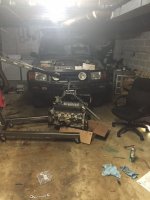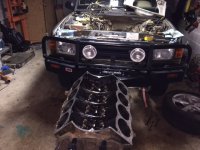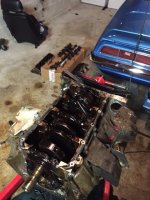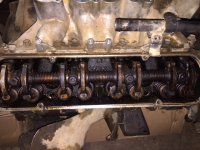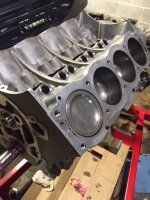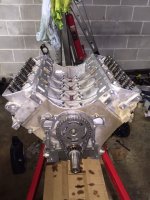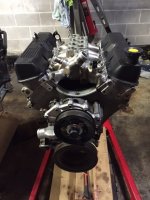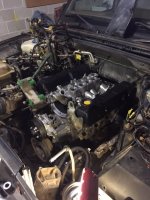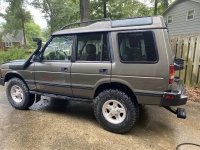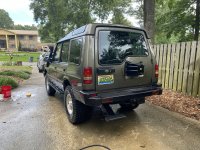 Last edited: