Selling my 2004 Discovery 2. Asking $1400 and am open to reasonable offers. Located in Macedon NY.
I originally bought the truck to be a winter rover so that I could keep the RRC's out of the salt.
I finally had the truck in a good place and convinced my wife that it would be the perfect vehicle to take to the Chicago Marathon. Unfortunately, while on the Ohio turnpike, the engine detonated with no warning. After bringing it home and removing the engine I found that the oil pump failed and the crankshaft cracked in half.
Since then, the truck has been sitting in my driveway.
The good:
- Approximately 138,000 miles
- 4 brand new terrafirma +2 shocks with less than 400 miles on them
- Terrafirma +2 springs, medium duty
- 265/75/16 tires with about 30% tread left. (I was going to use them for the 2019 winter season and replace them in 2020)
- 4 brand new O2 sensors
- Stainless steel center muffler
- heated seats work
- CDL works and dash-light illuminates
- both axles have diff guards installed
- 6 Seats! Previous owner installed one jump seat on the rear-drivers side. The passenger side still has the storage compartment
- has trailer light wiring with flat-4 connector.
The bad:
- No engine - engine parts are available but I've been posting them up separately on other sites (primarily facebook marketplace).
- there is frame-rot in the rear quarter section.
- The front bumper is off a different 2004 D2 and is cracked.
This would be a good truck for somebody who has an engine and is in need of a truck for Winter Romp.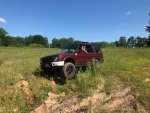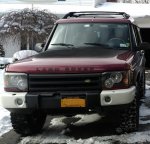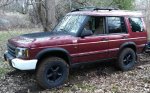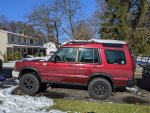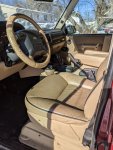 View attachment 57898