Granted, engine over heating (roverheating?) has been bandied about ad nauseum over the years, but now I'm faced with a weird puzzle I can't quite sort out.
My 95 Disco overheated quite unexpectedly on the 4 mile drive to work in 40º weather last week. It's typically "warm" in the cab after 3 miles and when it wasn't, I was a bit surprised. I noticed it going up a short hill and then I saw my temperature gauge (factory, nothing fancy) pegged in the red. I pull over to let it cool, check the coolant reservoir, and it's empty. I had coolant sprayed all over the right side of the engine and pooling in the indent on top of the reservoir. Weird.
I had just checked my coolant two days before and it had been holding steady for months, and now this. I crept it the half mile to work, parked it and mulled it over during the day. I topped it off with coolant at the end of the day and started home. I blew white smoke all the way home, overheated on the same hill (uphill both ways) but made it home with coolant in the tank. Never saw a puddle in the driveway or parking lot.
Compression test showed at least one bad cylinder, so I spent the weekend replacing the head gasket and thermostat - almost 3 years to the month from the last one. I keep a pretty good eye on the fluids, so this was a surprise. After buttoning it all up, I took a short drive around the block - more white smoke out the tailpipe and now all over coming out the hood. Let it cool off, pressure tested the system and found it leaking at the connection to the heater core. And by leaking, I mean pouring into the footwell on the passenger side. So that explained the spraying in the engine bay I found earlier.
I bypassed the heater core and tried it again. Good on the casual drive, but when I gassed it hard on a straightaway, the temperature went straight up then back down when I let off. I was still puffing bits of white smoke, but I'm hoping it was just burning off coolant in the cats. The temperature spikes may have been air bubbles, but it seemed too tied to the acceleration to be that simple. No leaks in the engine bay and pressure holds in the system.
Peter's comments on the link below have led me to ask about this as it came about as a surprise, and now I'm stuck.
I would also add that my problem started after a particularly grueling 1800 mile expedition out to Utah for two weeks of off roading in Canyonlands during which I admittedly was WAY overloaded with gear and that despite the issue the truck did manage to get me home and I was never left stranded...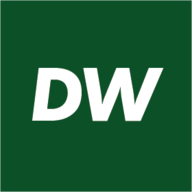 discoweb.org
For details, I have a clean Nissens rad from 3 years ago, water pump (used but good from Paul Grant) that has 21K known miles, with no leakage, also no leakage on the hoses, but my fan clutch may be dying. I tried a few fans from my buddy but they didn't prove to be any better. Before I sell or part this out, I want to give it one more try with a new Chevy fan clutch. My current Chevy clutch is somewhere between 5 and 8 years old, but I need to check my log.
Any possible suggestions on this? I know there aren't a lot of parts to the Disco cooling system, so I'm flummoxed on what to do next. Thanks in advance.