Updated 6/14 - make me an offer, worst I can say is no. Need funds freed up for projects
I'm starting to sell some parts to fund a project, will add more as I find them. Prices are obo, more you buy the better the prices.
Location: Conroe, Texas
Prefer pick up, but I will entertain shipping.
Adjustable Panhard rod, needs the end that adjusts. Terrafirma ( I think) $75
Mounting bracket for Hella lights for P38 stock bumper - $50 (make offer)
D1 1996 Differentials. Matching pair, 136k miles. Spider gears will need work, they have some play. $150 for the pair
2 X D2 ACE Pumps. They were working spares. $200 each + shipping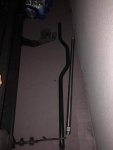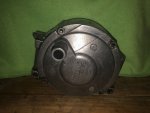 Last edited: