Some info for the tech section on removing the watts linkage and going with a panhard rod.
Basically the idea is that with a watts linkage, you have reasonable articulation until a certain point where the linkage binds and there's no more give. There are ways around this, RTE has an extended watts linkage, as does Lucky8. I did not want to stay with the watts linkage as it's more complex and expensive to replace the bushings WHEN they DO go.
The benefit for a watts is definitely there, because it moves in a straight line essentially.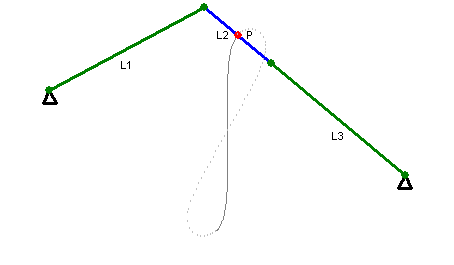 However, there is a curve and end to that line. Here is a panhard, it curves but allows for more movement.

I ended up buying the Ruff Stuff Specialties Panhard kit. It is a very nice kit that is all inclusive, everything you need to do the conversion comes with it. It is important to specify
axle offset bracket
and
frame outside panhard
. It can be found here:
Panhard Kit - RuffStuff Specialties
Here's a photo I took of what I received in the package:

Basically you remove the Watts linkage, grind down the outside where there's that little bracket that hangs back, and weld the new brackets it. I am no good with a welder, so I had Don Trudeau of Portsmouth bang out the job for me. He did a great job and I highly recommend him.

And here it is finished:


As you can see it is coated in underbody spray, as we get a lot of corrosion in the North Eastern states.
Still running strong after a year or two
If I were to do it again, I would recommend mounting it on the outside of the spring, as you want the longest, flattest panhard possible.