Hello,
I'm going to add some photos to share the immense landscapes, which we enjoyed during a trip to "the seismiles". It is a place where all the mountains that surround us have all above 6000 meters.
Also a bit off road, we made several interesting trips
A view of the Rioja plain from the cockpit of the Disco, in Los Tuneles. The Andes are still beyond the horizon ...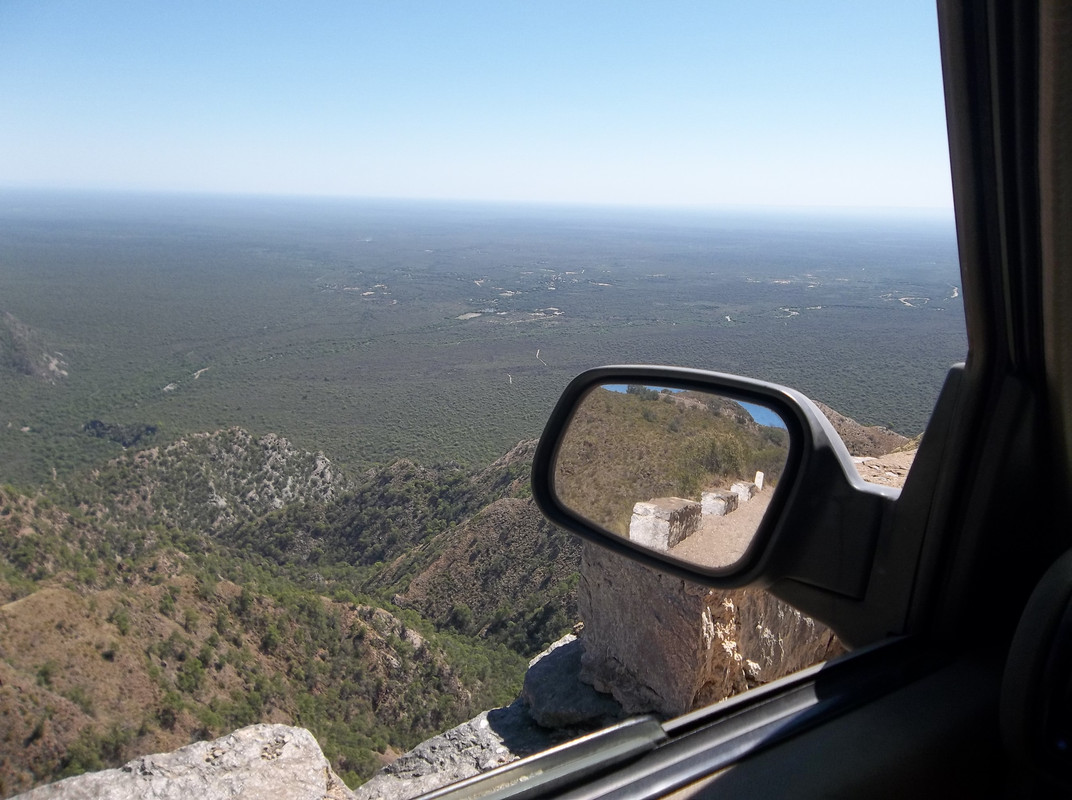 My travel mate passing through the cornice between Vinchina and Jagüe (La Rioja)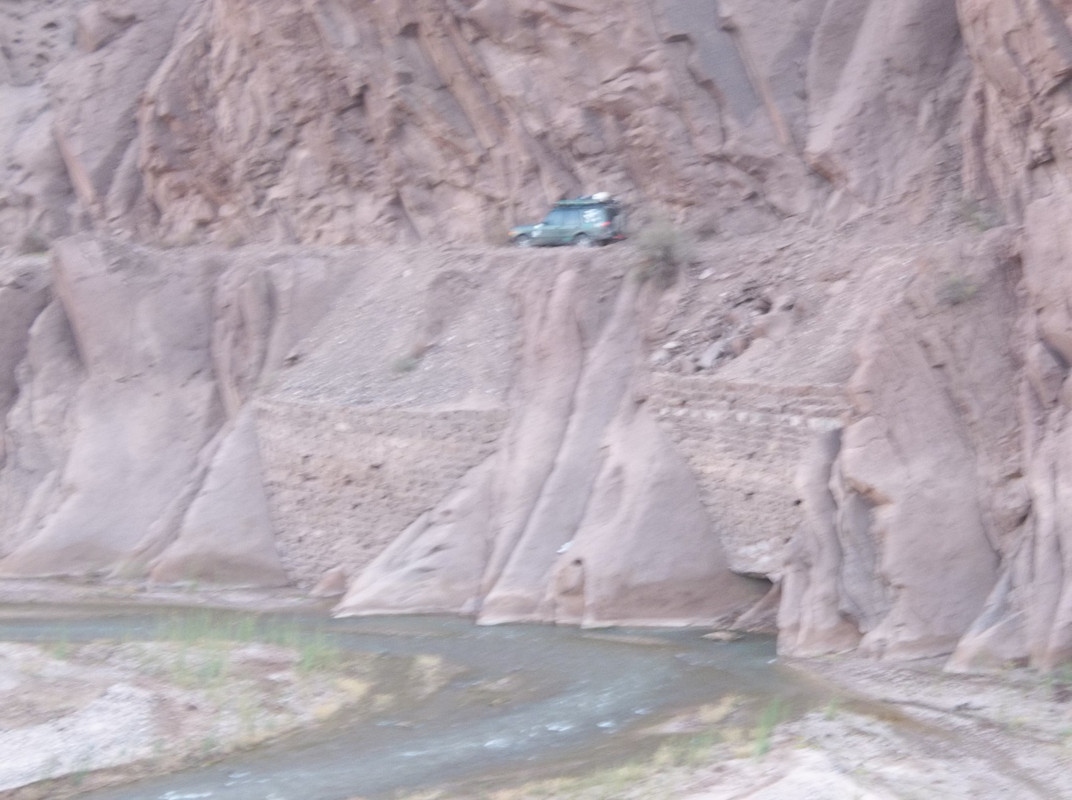 Viewpoint of the Ocre Canyon. Obvious places to meet another Disco ... This poor, tired, taking passengers on excursions several times a day.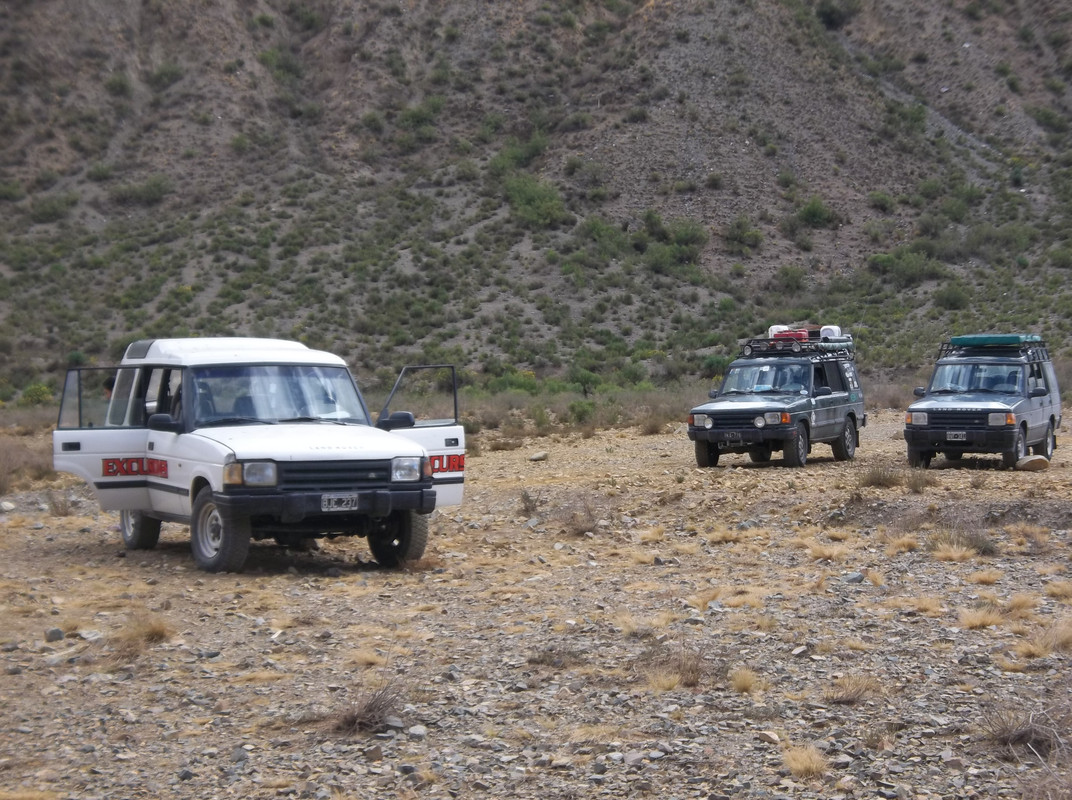 Here the inclinometer reached attention values, on the way to station 9 of La Mexicana mine at 4400 meters above sea level.
There is smoke, despite turbocharger, oxygen is missing there ...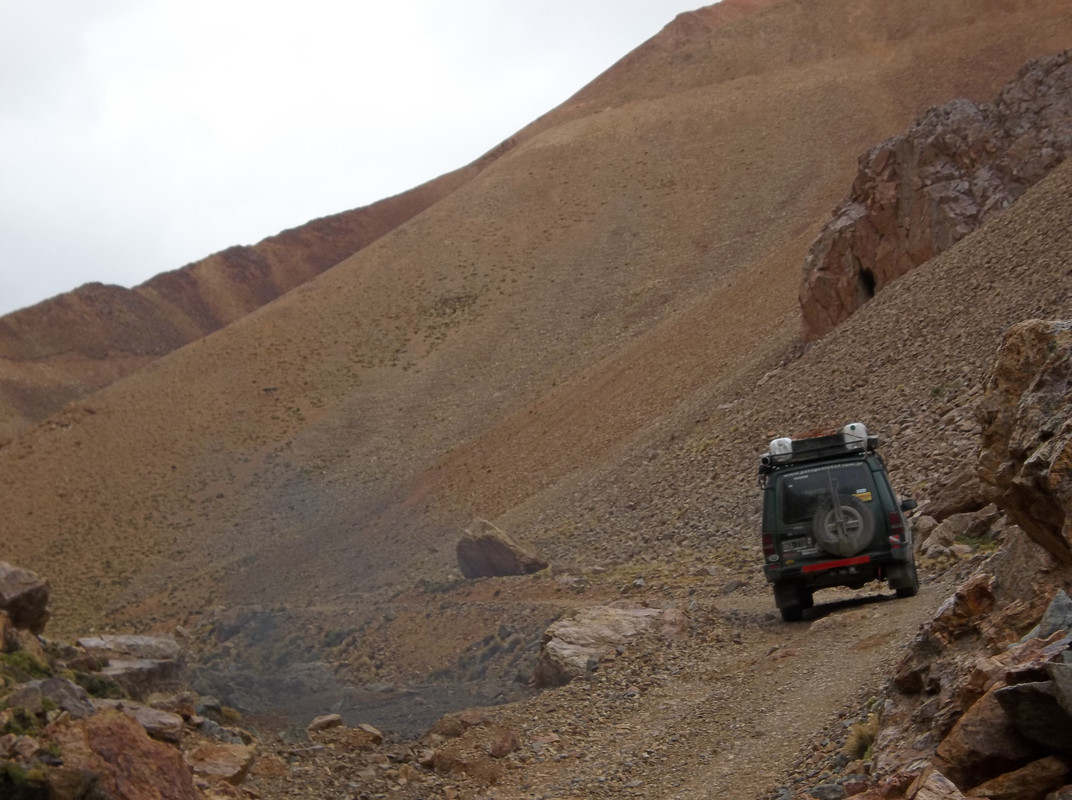 Families boarding after visiting station 1 of Chilecito cableway. Incredible centenary engineering work.
The minors of the team in viewpoint of thermal baths of Fiambalá.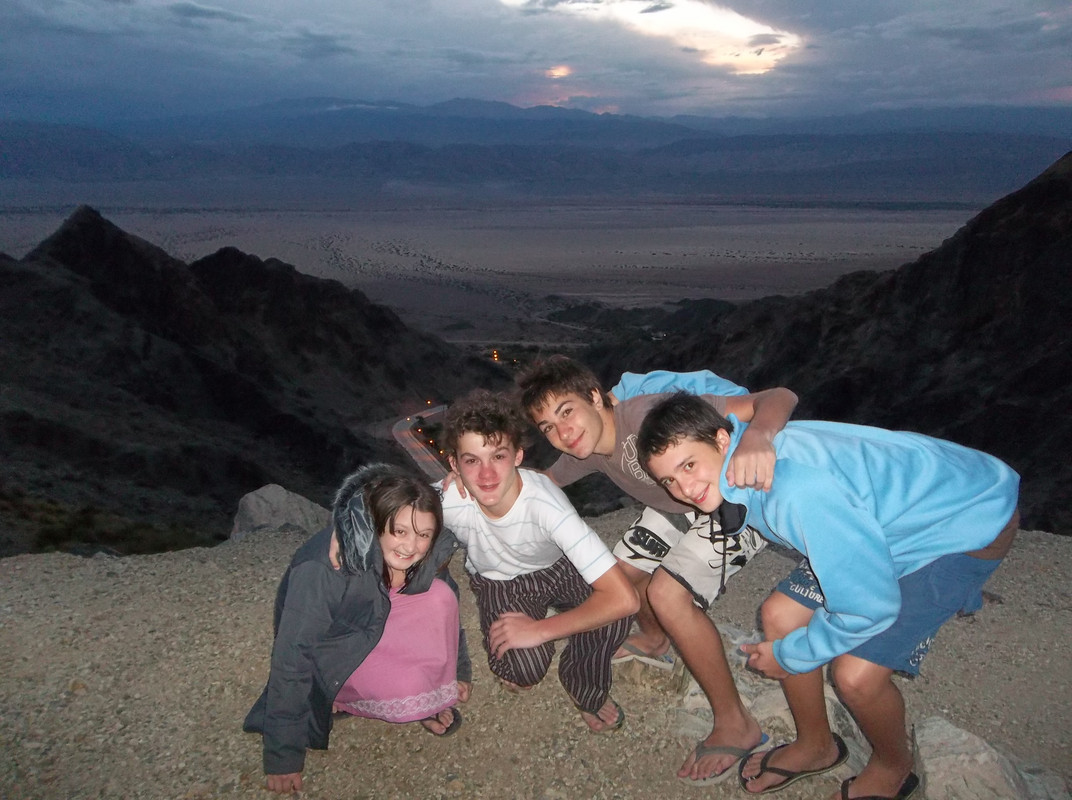 My travel mate evolving with his Go-Pro around Laguna Verde, on the way to the Pissis volcano.
Through the balcony of the Pissis, on cloudy and rainy day
Companions of the trip next to the Green Lagoon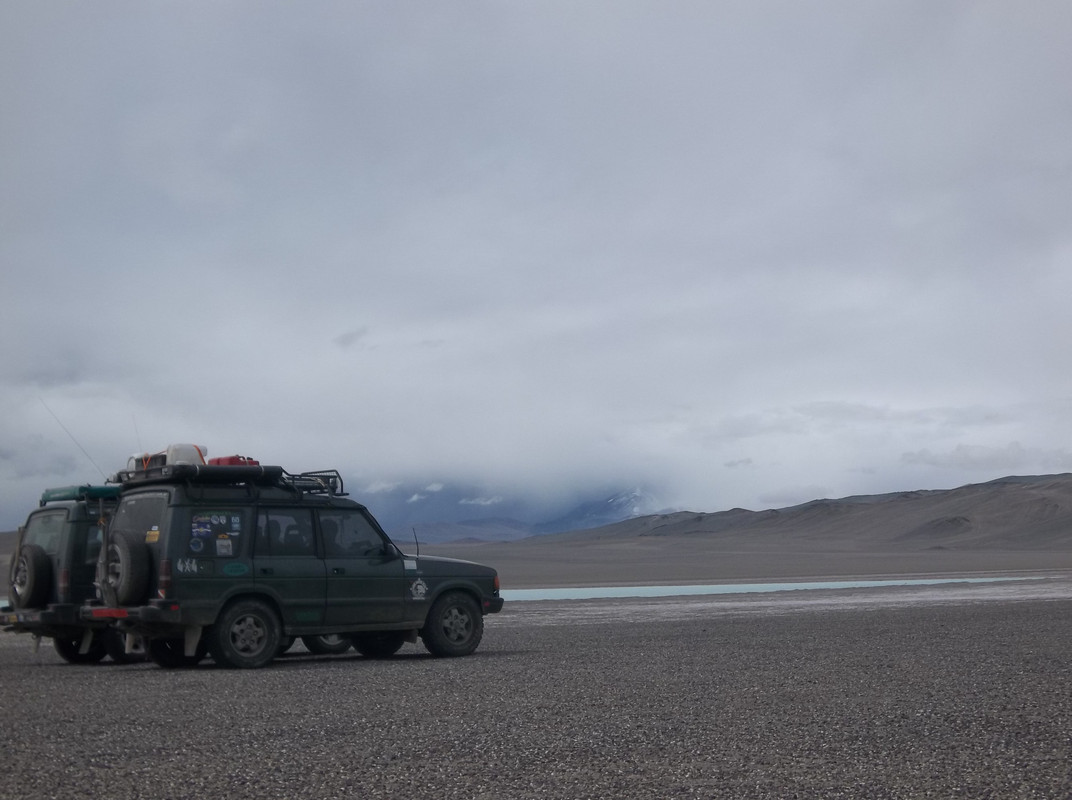 Kissing the route after 90km of hard road and with crew suffering from "soroche" (altitude sickness).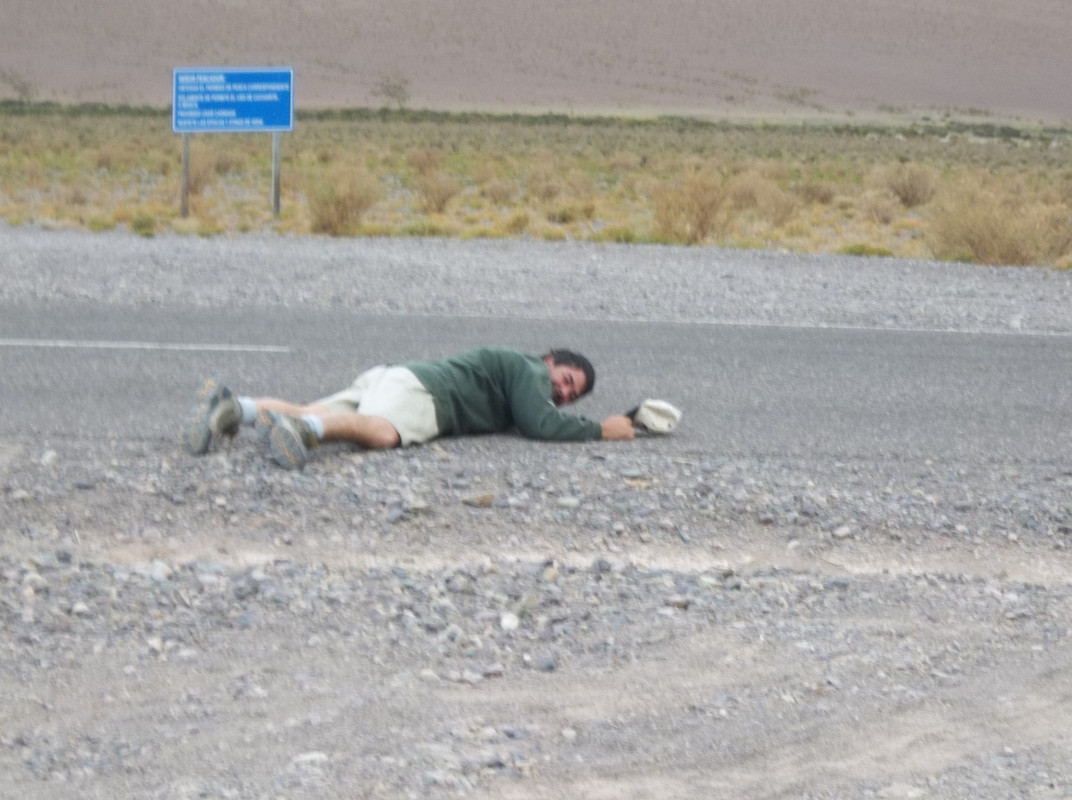 Cooking chicken on disc in Fiambala under rain, with hurricane winds, no light, no water ... it did not stop us, haha!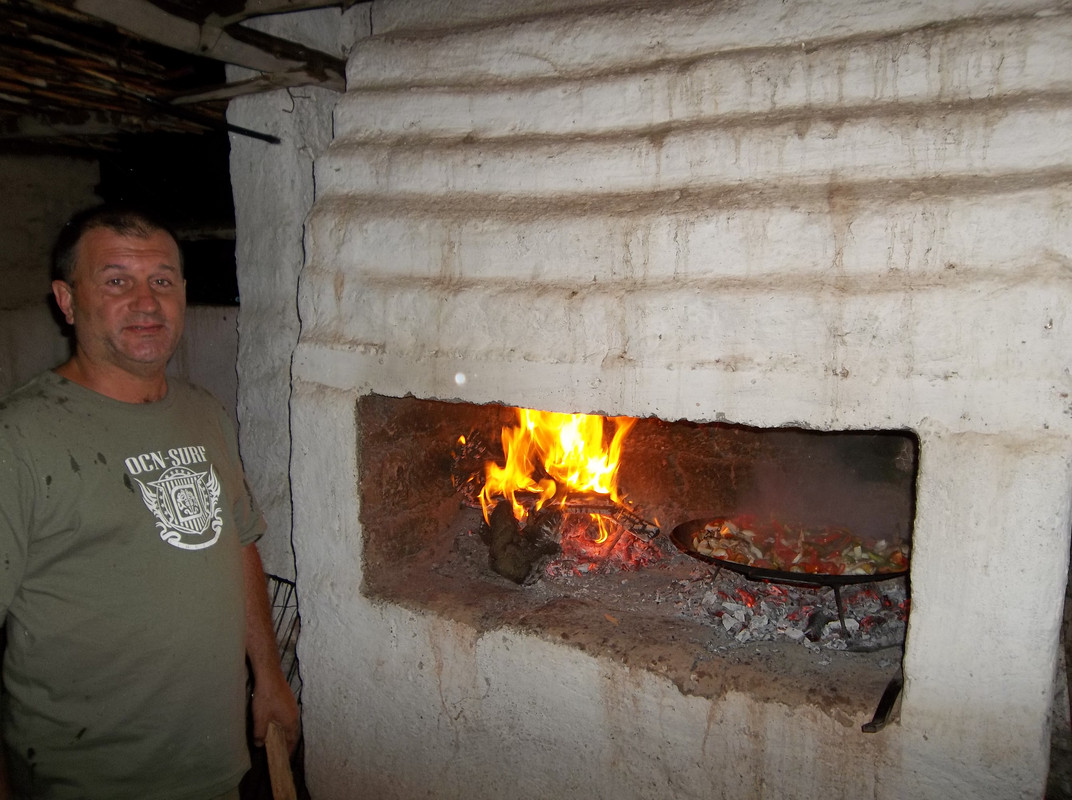 Cross from Paso San Francisco from behind Peinado volcano. Ascents in loose sand force us to deflate. Lava stones oblige to be careful.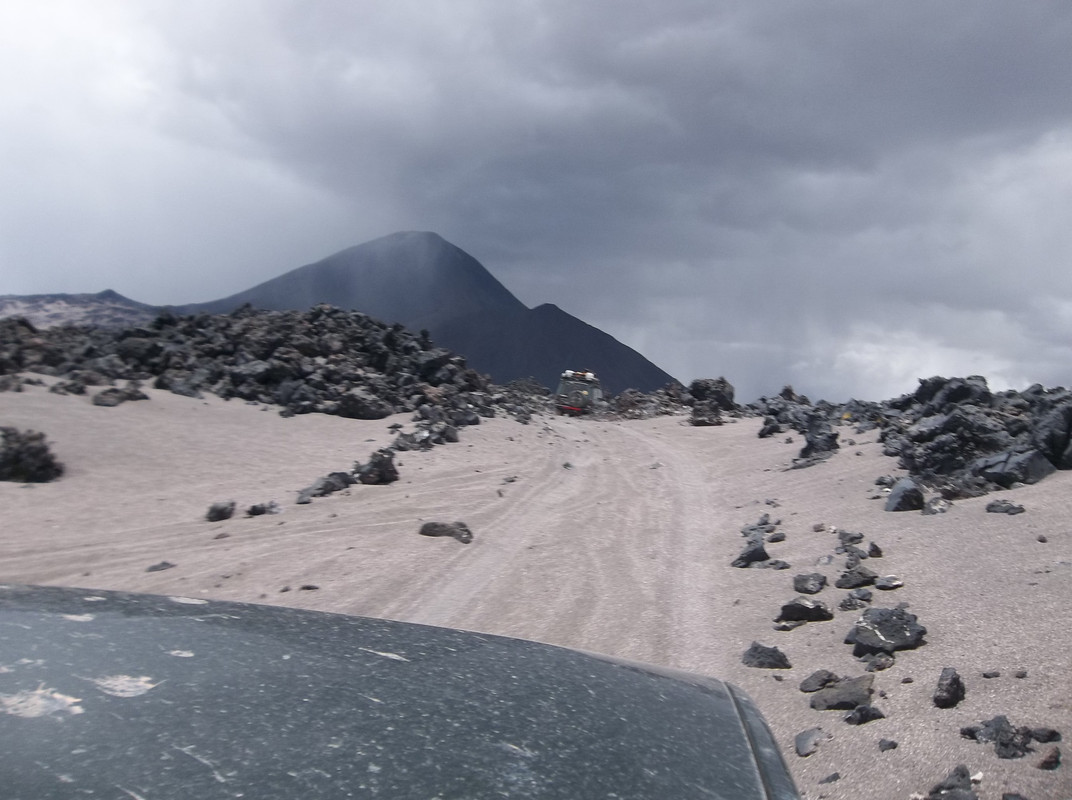 Sand already dominated in height, with deflated wheels
Looking for exit in the Peinado lagoon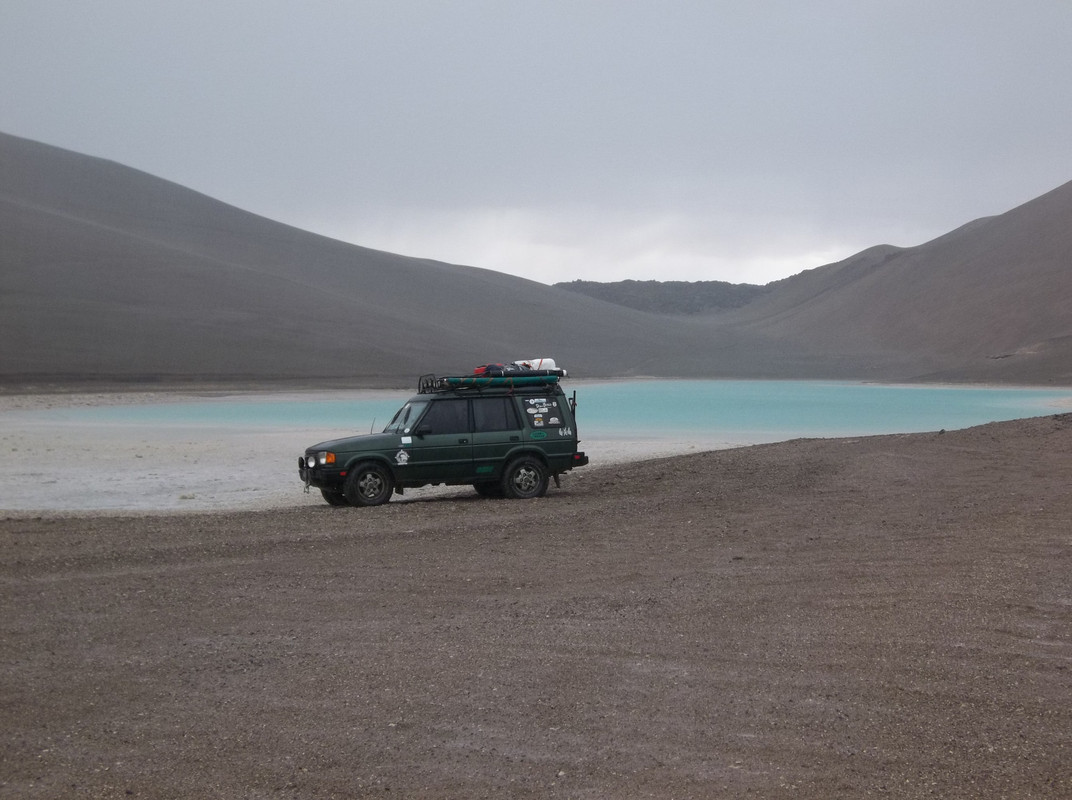 Regards
Last edited: