Been a hot minute. Unfortunately, I got distracted with my other high-maintenance time-suck, a 1986 Pietenpol Aircamper.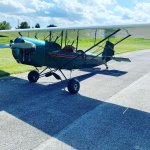 The goal was to deliver her from Pittsburgh to her new home in NH, some 520 miles away (takes longer than you'd imagine at 60kts) but one day into the three day trip, the weather intervened, so the plane is stuck in limbo for a few weeks. Back to the Disco it is!
Since last update, I've gotten the bottom skin stiffeners welded in…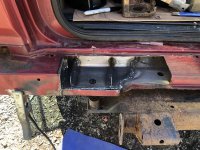 …
The mount itself drilled, puddle-welded, and then seam-welded onto the bottom of the repaired skin… (fewer pictures of that than I intended)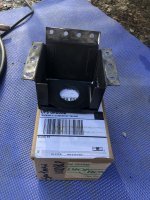 …
And as of today, the body bolted back to the frame!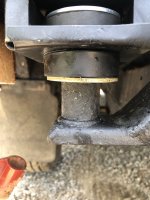 More photos of that to come, as I'll hopefully have things cleaned up tomorrow sometime, and finally be putting this particular repair to bed. On to the exhaust replacement, and then hopefully a successful registration/inspection. Old Winston has a long road to getting healthy, but we'll get there eventually.