One owner car since 2000. Loved by our family but we can't afford to keep it.
This vehicle does not currently run. Engine cranks but doesn't catch. You may be able to get it running or you may use it for parts.
The Good: 3 Amigos,/ABS Modulator was replaced years ago and is solid. Front driveshaft was rebuilt a few years ago. TJM bumper.
The bad: Engine needs work. Could be crank position sensor or timing chain. Recently had all gaskets replaced.
located in the SW Connecticut/Westchester NY area for pickup.
Will not take less than $500.00.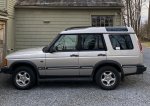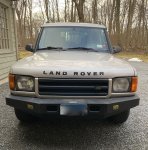 Last edited: