Apx. 117k miles with apx. 8,000 miles on a new custom 4.6 Bosch engine running Hedman Hedders and flexalite electric fans.
You are buying the engine at this price and it comes packaged in a 1998 Discovery. Drive as is or take the engine and sell off the rest of the truck. Conversion included extras like headers and custom exhaust. Lots of newer, low mile parts outside of the engine too, battery, alternator, cooler lines, more. Well cared for and parked indoors when not in use most of its life, even during the day at work. I have owned it since 2001 when it was stock and taken good care of it. Interior is in great shape, body is good, paint shines up really nice, underside shows signs of winter use, which it was great at.
Engine is sweet. If you have owned another Discovery Series 1 this one will haul up hills and pull your boat better than what you are used to combo of the bigger engine and the headers allows crisp throttle response and more low end grunt.
Recent pictures: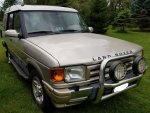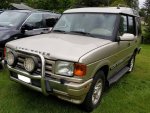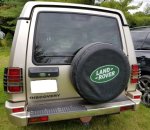 Looking for a good home for this great custom Disco, barely gets used anymore. It has been called into duty less of late and the garage is filled up so I'd be happy to see it go to someone who enjoys these trucks.
PM me for a quick response.
Has a blown front brake line, line is pinched enough to stop it leaking and hold pressure so it can be moved around.
Video:
https://www.dropbox.com/s/jvufu9d2sa4dnqb/20171022_131600.mp4?dl=0
https://www.dropbox.com/s/7ks6l4c30vt51ur/20171022_131713.mp4?dl=0
Lots of photos here: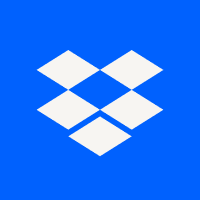 Dropbox is a free service that lets you bring your photos, docs, and videos anywhere and share them easily. Never email yourself a file again!

www.dropbox.com
Basslink Subwoofers and rubber mats aren't included at this price, but are available.
The lights on the chrome brush bar are Hella driving lights for use with the high beams. Tons of light, perfect for spotting deer on the backroads.
The low range and locking diff transfer case work.
Comes with remote, 2 keys, owners manual, radio code so you don't need the dealer if you disconnect the battery to restore the anti theft system.
It will also include the roof rack cross bars, which are not installed in the pictures.
Newer parts and maintenance include
heavy duty starter
Magnecor red 8.5mm high performance metallic inductance EMI suppressed spark plug wires.
gear oil in both the front and rear differentials and in the transfer case and greased the drive shafts.
fuel filter.
serpentine belt.
alternator
battery
drag link and tie rod ends
O2 sensors
I've some other new Rover 4.0 engine parts, I've collected over the years when the price was right, two brand new valve cover gaskets, two brand new rocker assemblies with shafts loaded with new rockers, a new rebuilt water pump, and a brand new set of serious snow tires. I also have the old 4.0 engine if you want it to rebuild, block is good, top end looks decent too. Its short two pistons though. If you are interested in these let me know, but they are not included.
Clean title in hand.
Videos of dual exhaust setup, videos are older so setup isn't as clean now, but sounds the same:
Last edited: