Gentlemen:
Over the years I've been around here, one of the tools for which there is an almost constant need is a fuel pressure tester. What I offer today is my interpretation on the fuel pressure gauge for a Land Rover!
First off, a picture of all the pats needed: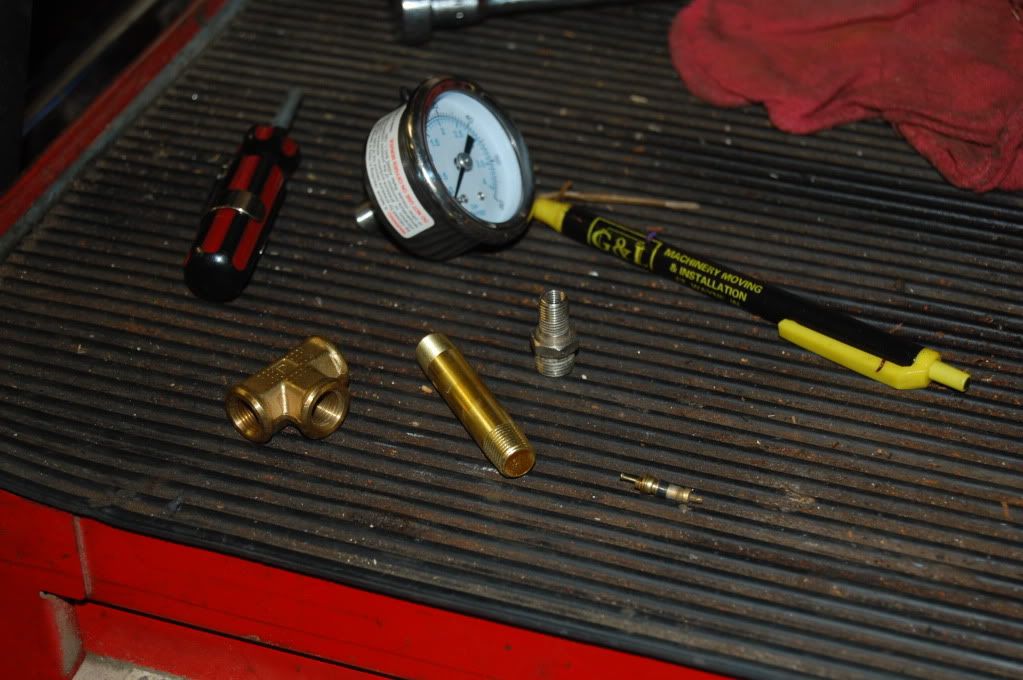 First we start with the gauge and put just enough pipe dope on it to ensure it won't leak, but not enough the Thom gets all upset.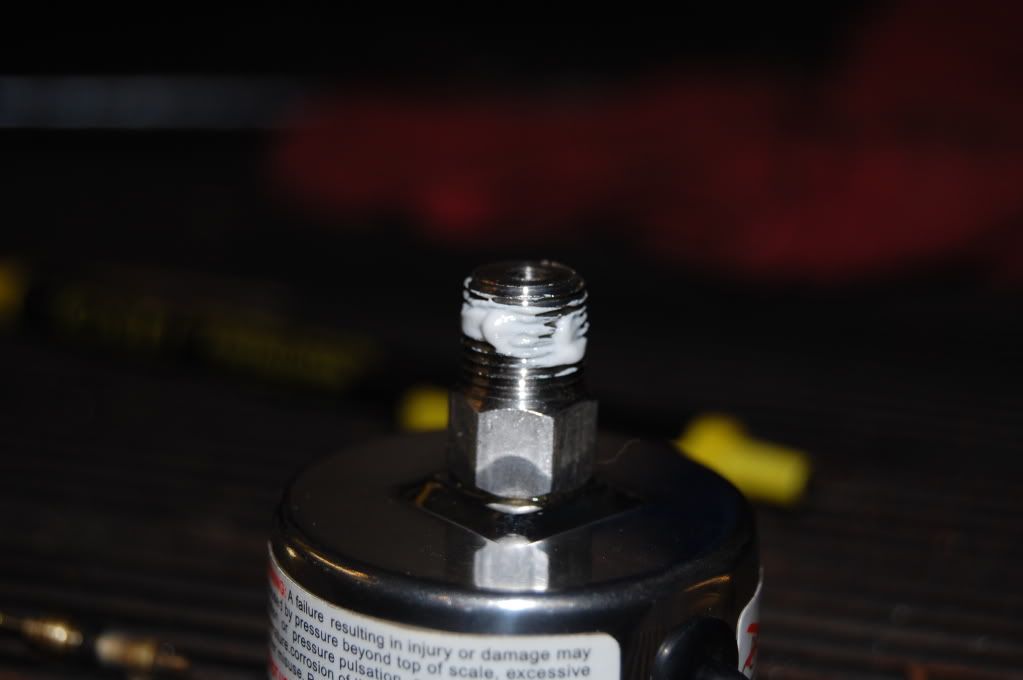 Now we screw the gauge into the tee: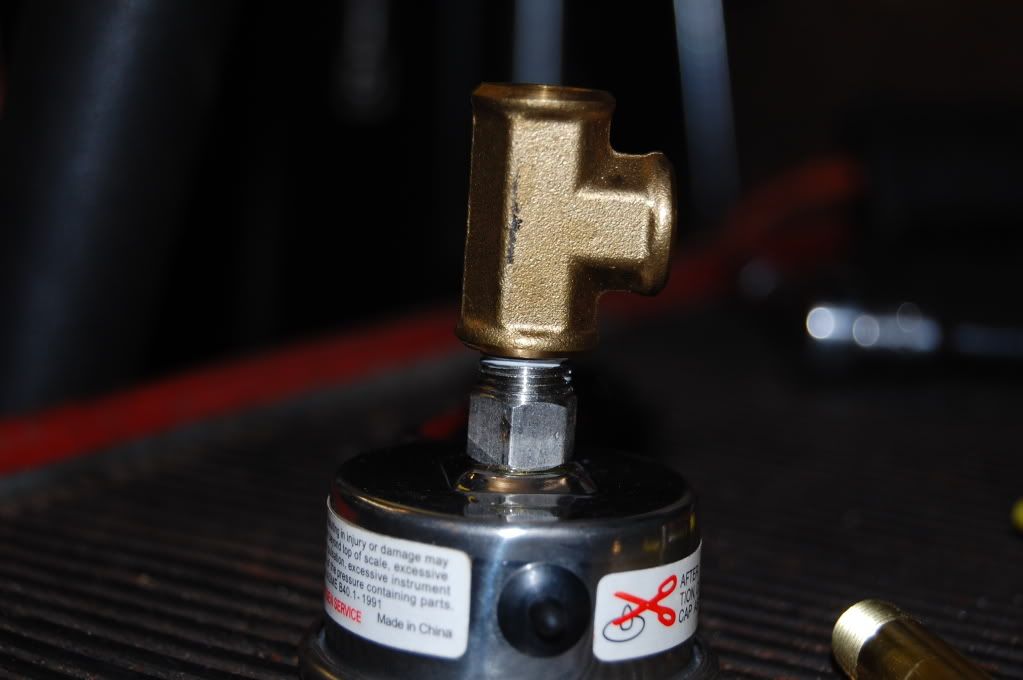 Let's screw the nipple into the tee. Again, just enough pipe dope to seal it: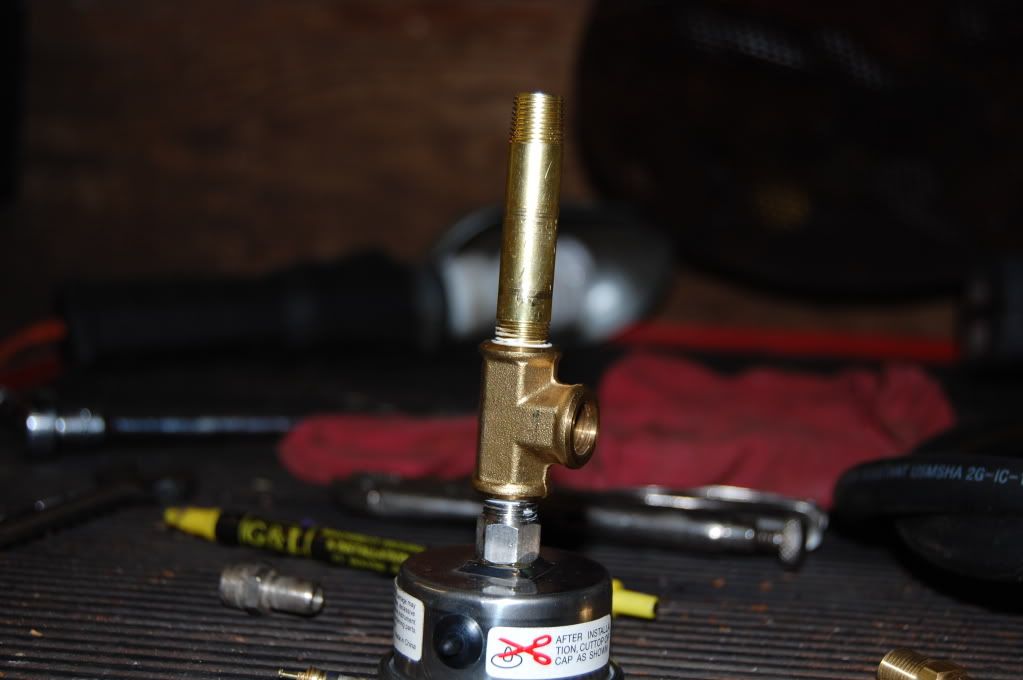 Lastly, we screw the Shrader valve adapter into the tee: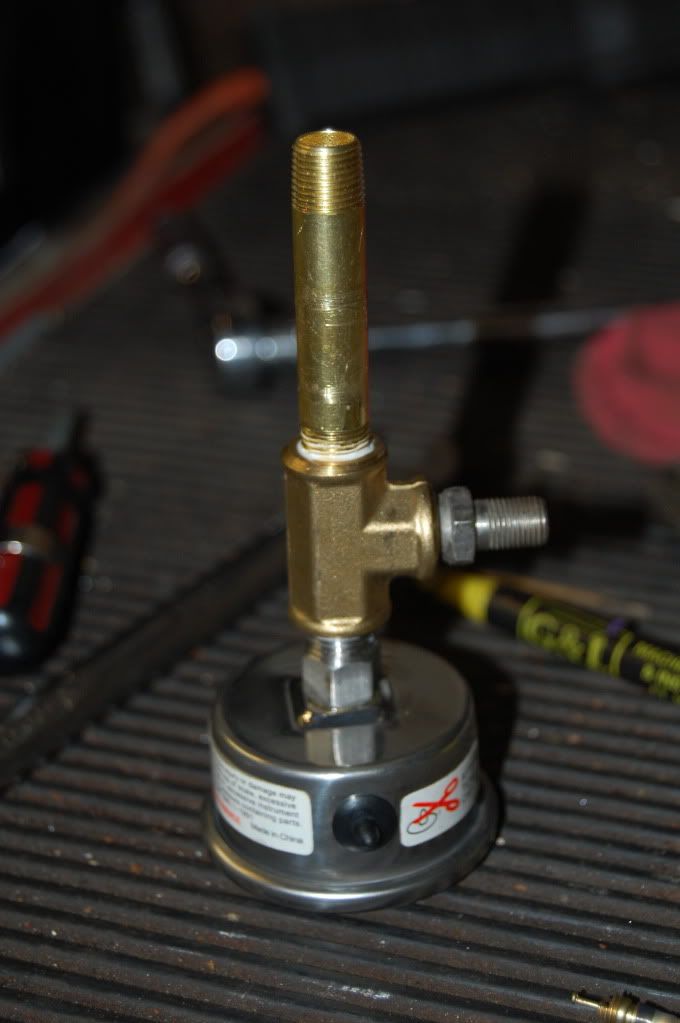 Depressurize the fuel system, remove the Shrader valve adapter, thread your newly assembled pressure gauge in and away we go!